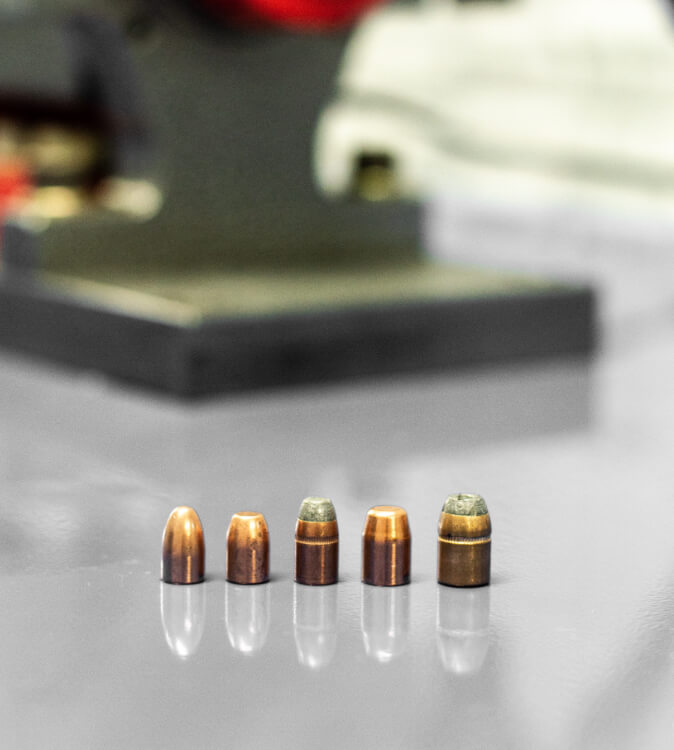 Driven by our years of dedication to protect those who protect us all, U.S. Armor continues to establish itself as a body armor manufacturer committed to consistently innovating and improving the quality and performance of its products and internal processes with the goal of earning the customer's trust. We believe providing comfort, long standing experience and MADE IN THE USA quality products are the attributes that have allowed U.S. Armor to be the most trusted name in body armor for centuries.
U.S. Armor is an ISO 9001 and ISO 14001 certified manufacturer for environmental, quality control processes and procedures, specifically within the body armor industry.
Prior to any U.S. Armor product being released, extensive testing is conducted inside our test facility to ensure our ballistic products surpass the National Institute of Justices Compliance Testing Program requirements. All of our testing follows the latest NIJ requirements.
We also conduct Quality Assurance Testing of used ballistic Vests, Special Threat Testing, Field Training Program for Customers and our field Rep's., Shooting Demonstrations, and Quality Control Testing of Ballistic Materials.